Power Automate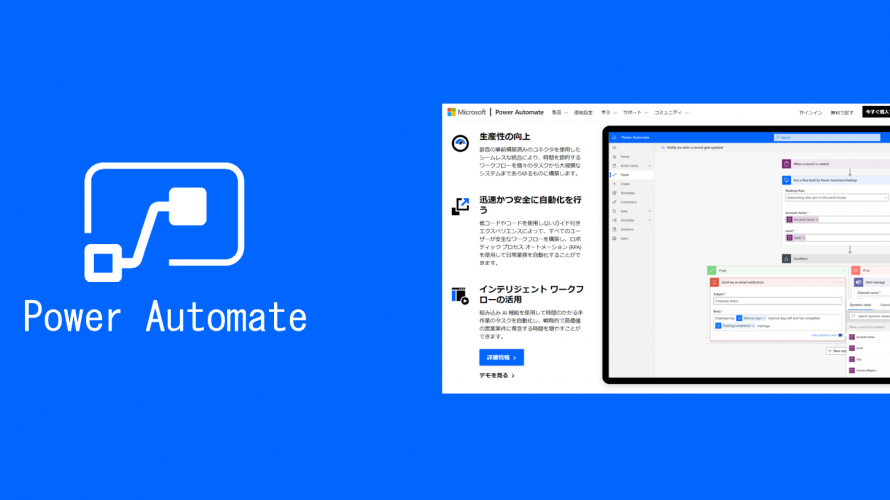 Home > Connect > Power Automate
What is Power Automate
Power Automate is a tool that automates tasks by connecting different web services and applications. Such services are called iPaaS (integration platform as a service).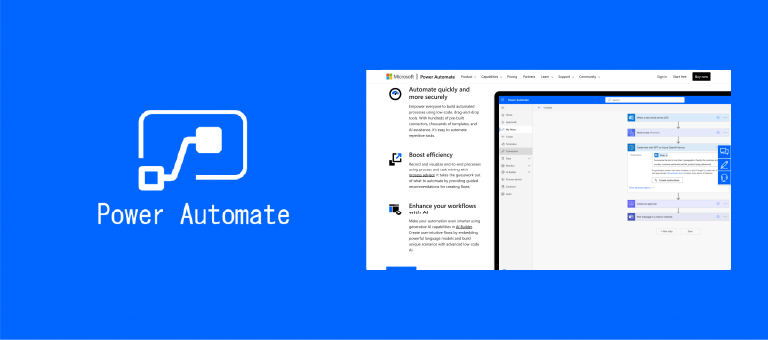 https://japan.flow.microsoft.com/
Power Automate is a service that automates workflows between various applications centered on Microsoft products. It enables cooperation between more than 400 types of Web services and applications (as of December 2020).
Not only Microsoft services such as Office365, but also cloud services for various businesses such as Gmail, Slack, and Salesforce can be linked, and it is attracting attention in Japan.
Apps created by combining services within Power Automate are called flows and consist of connectors for triggers and actions. A trigger triggers an event that is set in the action.
Cloud BOT is offered as a Premium Connector. To use this service, you need to subscribe to a paid plan of Power Automate that allows you to use the Premium Connector.
Preparation for connecting on Power Automate
In order to connect with Power Automate, it is necessary to enable external connection of cloud BOT.
Trigger and action
This page explains how to set up Cloud BOT triggers and actions within Power Automate.
Connection example
The following pages explain how to make a flow for each case.