Authenticator(Secret key)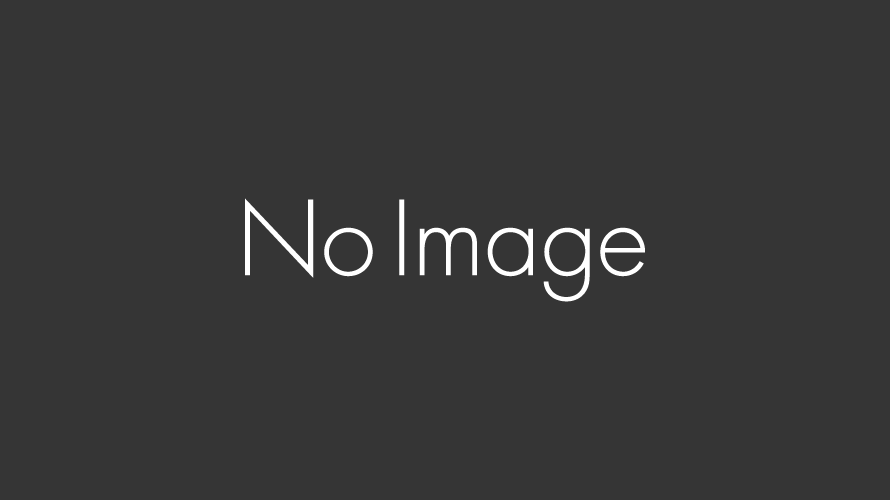 Home > User guide > BOT > How to use the BOT editor > Extention> Utilities > Authenticator(Secret key)
Japanese may be displayed on some pages.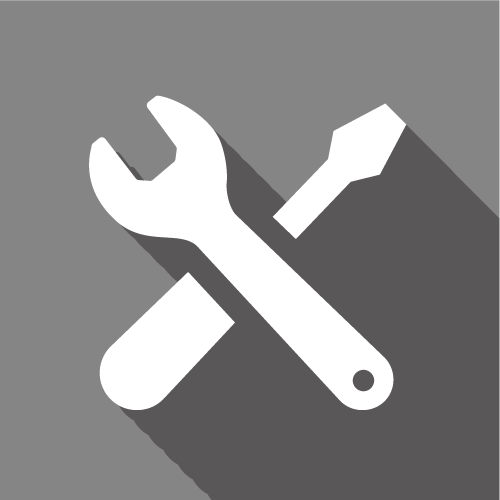 App overview
Generate a TOTP (Time-Based One-Time Password) from a secret key. It is compatible with common authenticator apps.
Extended Feature URL
cbot-extension://cloud-bot:utils:authenticator-from-secret:1
Provider
Cloud BOT

official

External communication
No
Version
1
Screen description
Input screen
Request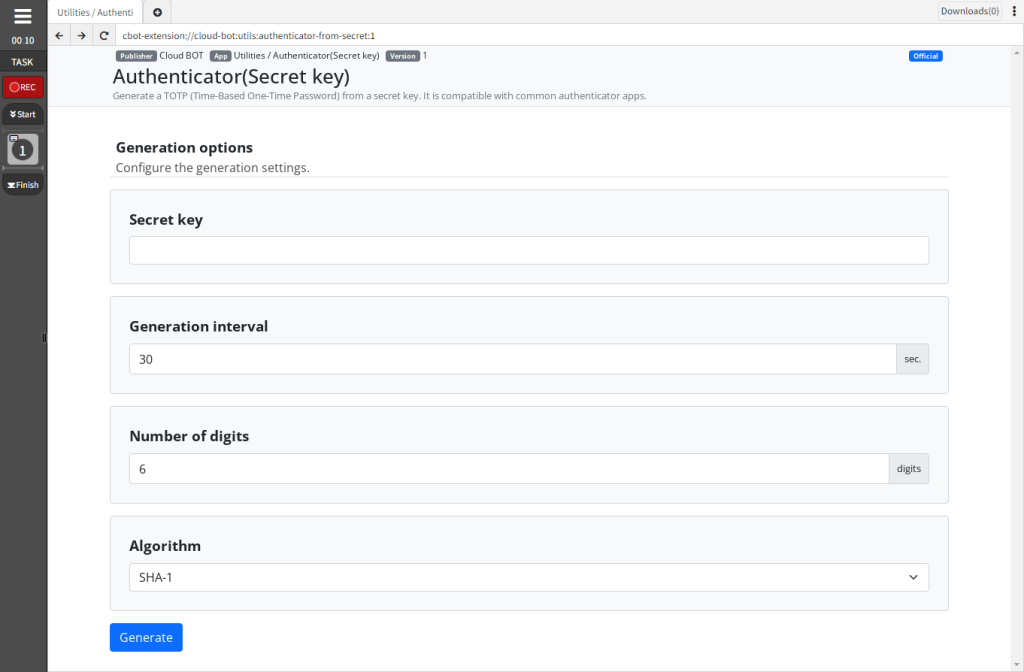 Secret key
Specify the QR code for generating TOTP.
Generation interval
Specify the generation interval of TOTP.
Number of digits
Specify the number of digits for the generated TOTP.
Algorithm
Specify the algorithm used for generating TOTP.
Result screen
The generate is complete

TOTP
TOTP will be displayed.