Preparation for connecting with IFTTT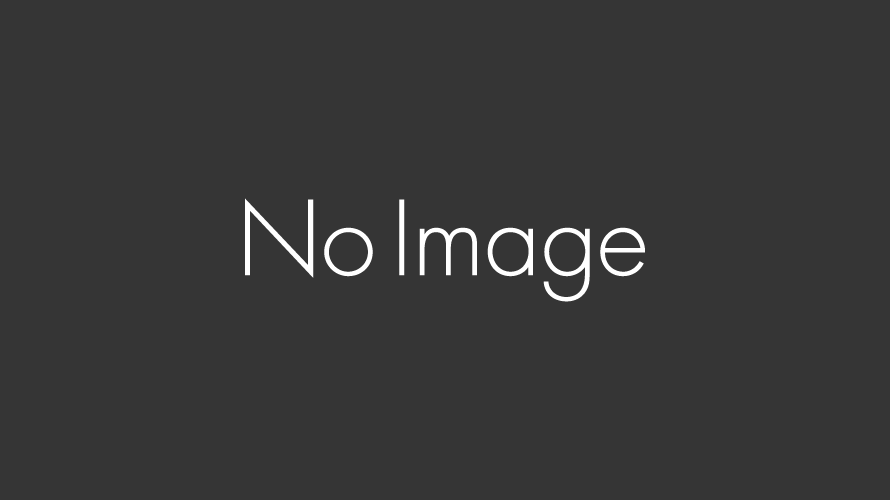 Home > Connect > IFTTT > Preparation for connecting with IFTTT
Japanese may be displayed on some pages.
External connection setting on Cloud BOT
In order to connect with IFTTT, it is necessary to enable an external connection of cloud BOT.
Enable external connection
1.Login to Cloud BOT, then click "Connect" on the side menu.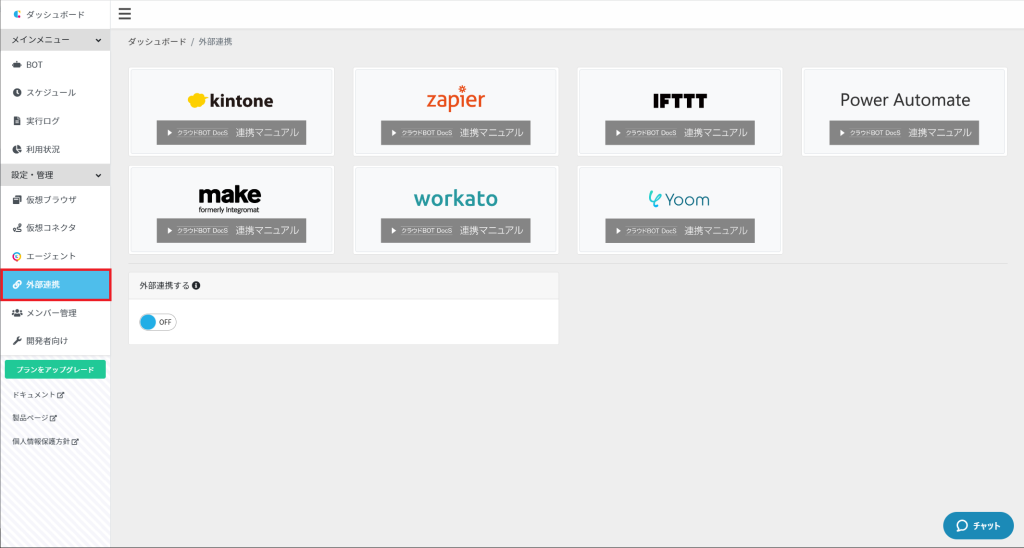 2. .Turn on the "External Connections" switch.
 *The external connection is enabled, and the BOT to connect list is displayed.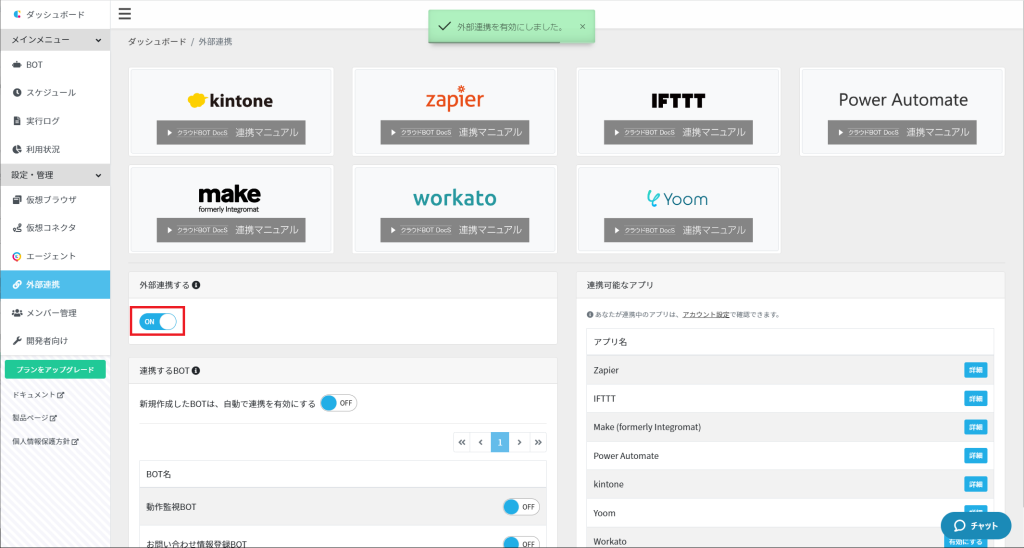 BOT to connect
From the "BOT to connect" list, turn on the switch of the appropriate BOT.
 *Only bots with external connection enabled can be referenced from IFTTT.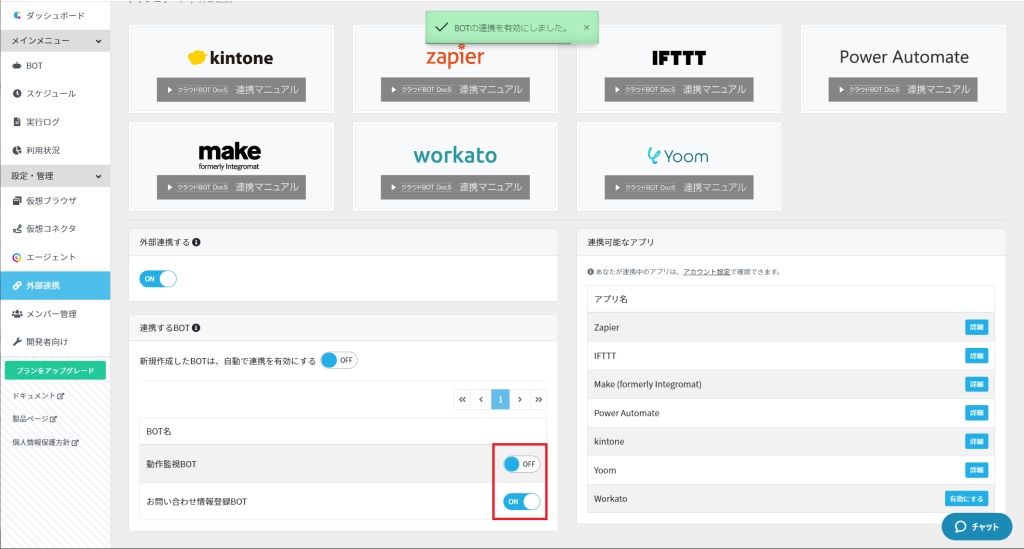 *If you want to turn on the connection settings for newly created BOTs automatically, turn on "Automatically enable the connection with newly created BOT."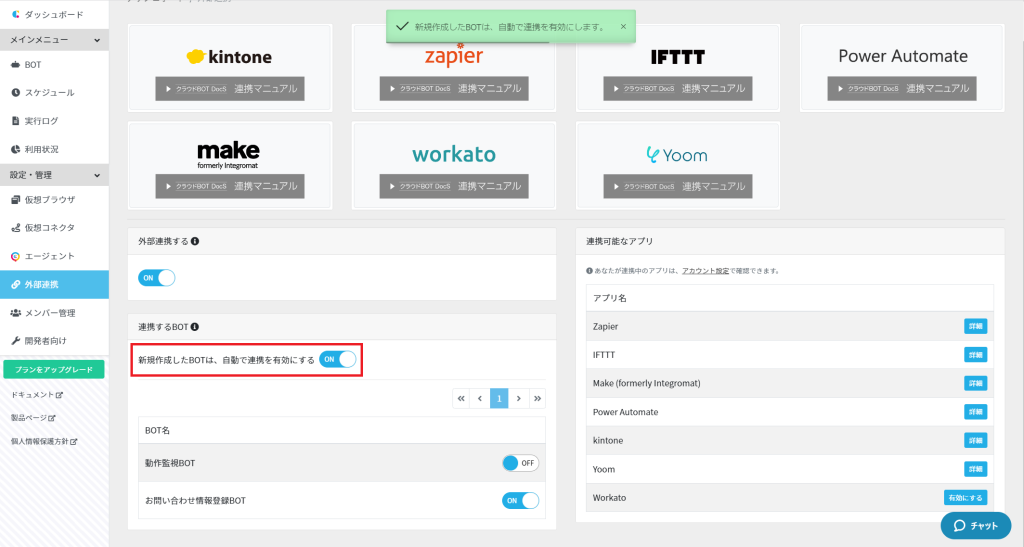 クラウドBOT側の連携設定はこれで完了です。The connection setting on the Cloud BOT side is complete.
Connection setting on IFTTT
クラウドBOTと連携するためにはIFTTTの連携設定が必要です。IFTTTサービスへログインし、設定を行います。
Connectを作成
1.メニューから「Explore」をクリックします。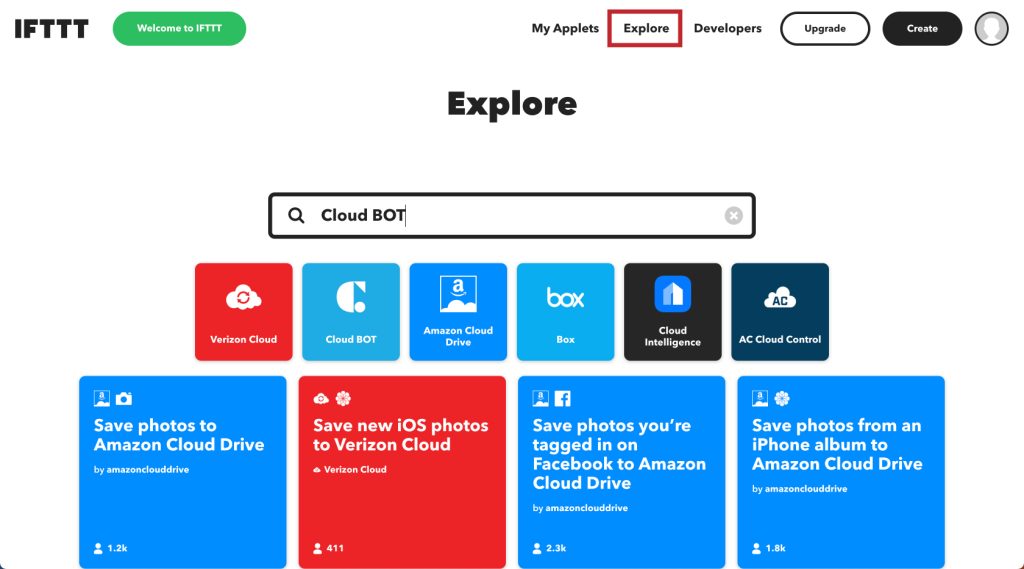 2. 「Cloud BOT」を検索します。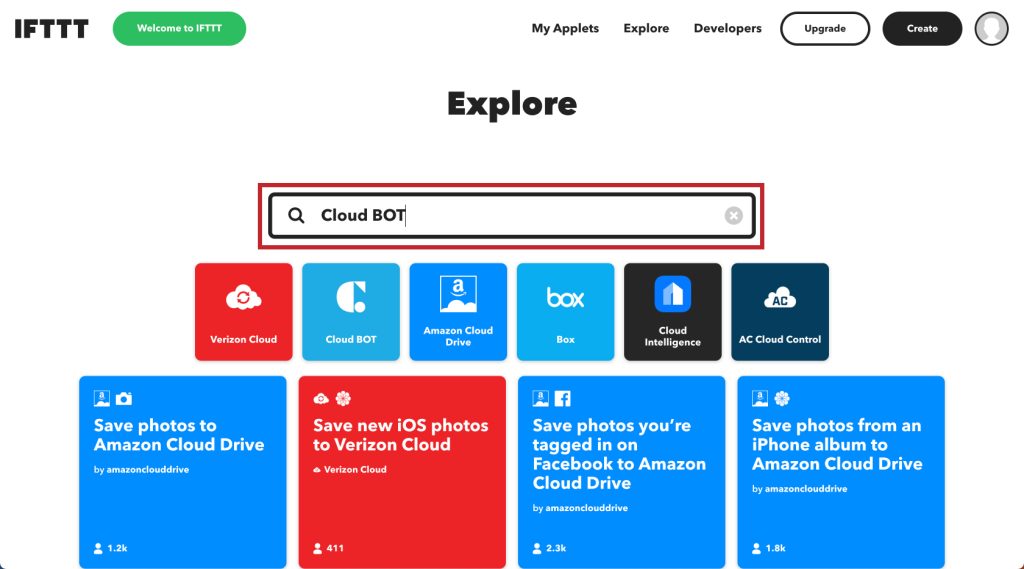 3.Cloud BOTのアイコンをクリックします。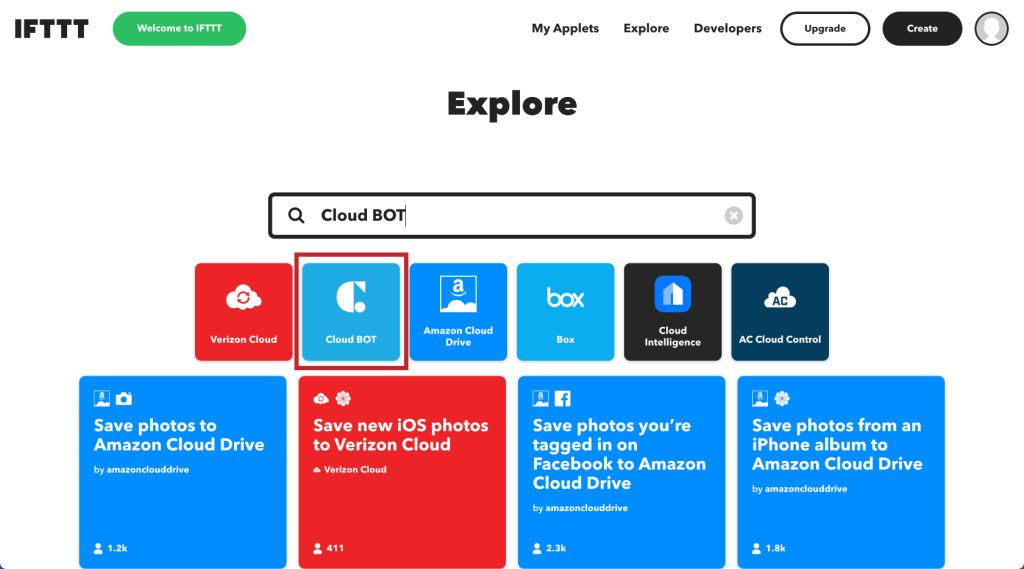 4."Connect"をクリックします。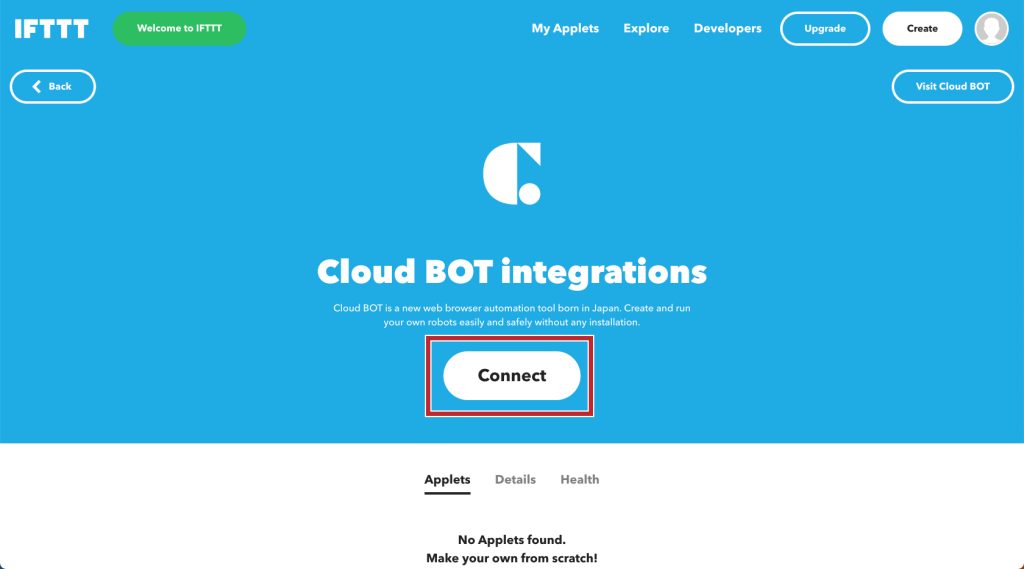 5.サービスへのサインインが要求されますのでそのままサインインします。
*すでにサインイン済みの場合はスキップします。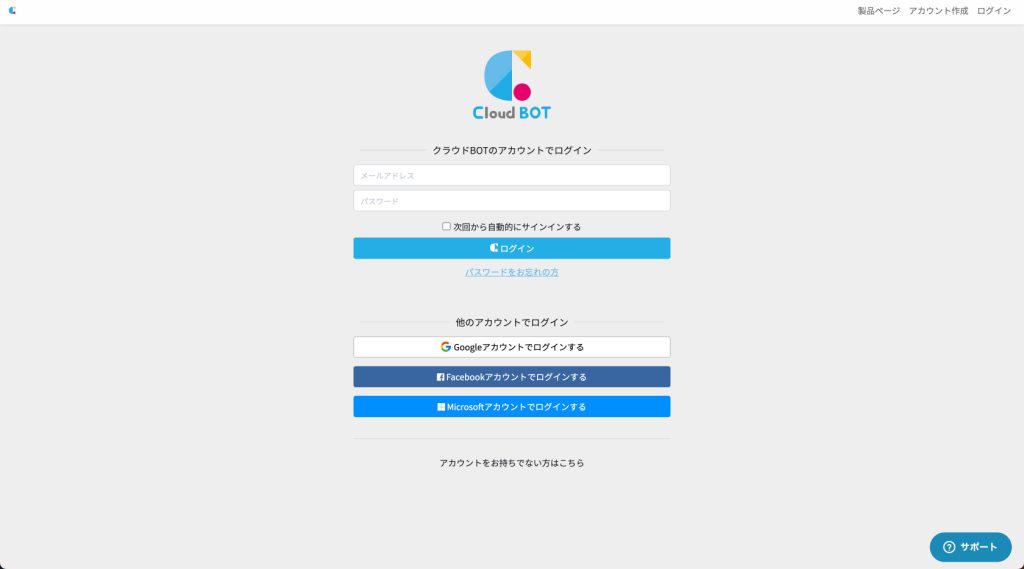 認可リクエスト画面が表示されますので、利用規約、プライバシポリシーを確認の上、"許可する"をクリックします。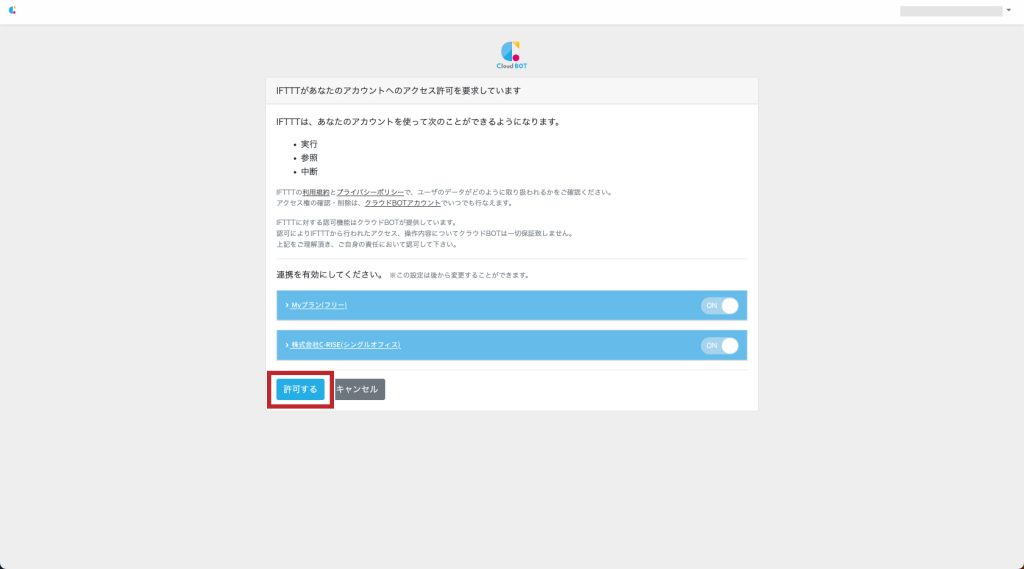 これでIFTTTの連携設定は完了です。