About email notification settings in BOT execution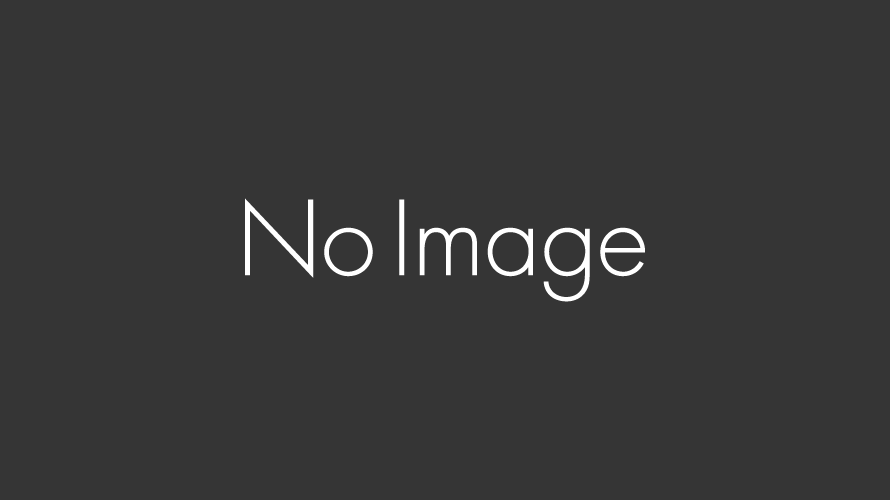 You can check the "execution status" and "data obtained during automatic operation" by setting the email notification.
The setting method is explained below.
How to set email notification in BOT execution
Click "For developers" in Management from the side menu.1.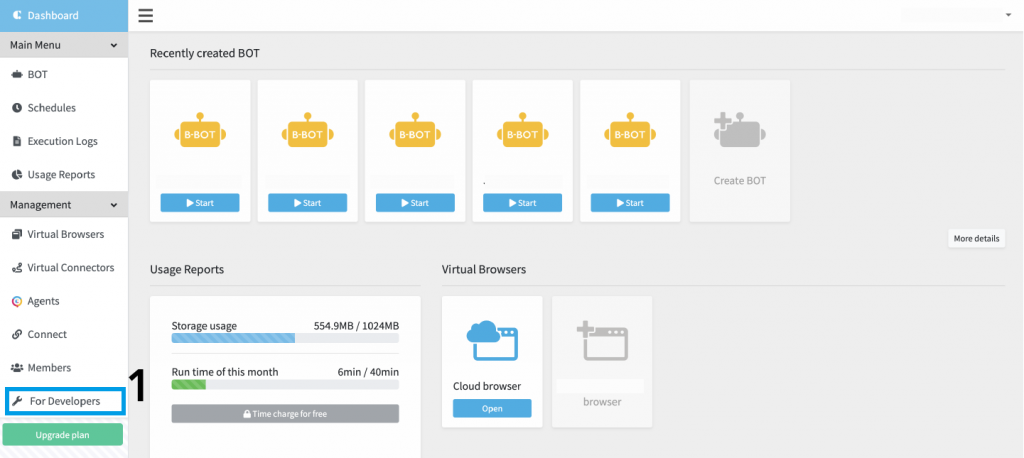 2. Click the "Add an event hook" button to open a modal window in the Event Hook menu.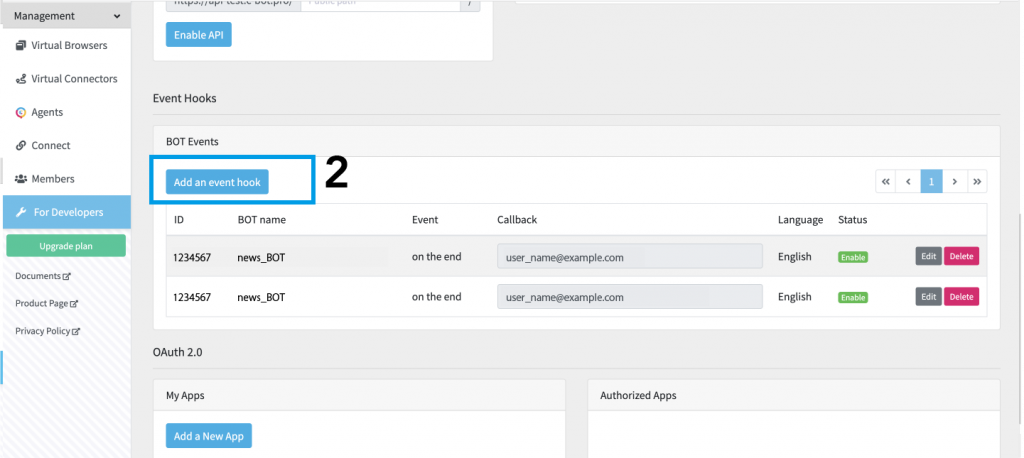 3. Select the target BOT to send the execution result.
4. Select the timing for email notification (event).
on the end
on the end(only it succeeded)
on the end(only it failed)
when cannot execute
5. Select the Mailhook.
6. Select the e-mail address to send.
* The e-mail addresses that can be selected as the destination here are the e-mail addresses of the contract owner and the members participating in the contract.If you want to add other addresses, Please refer to the steps in How to add verified email addresses.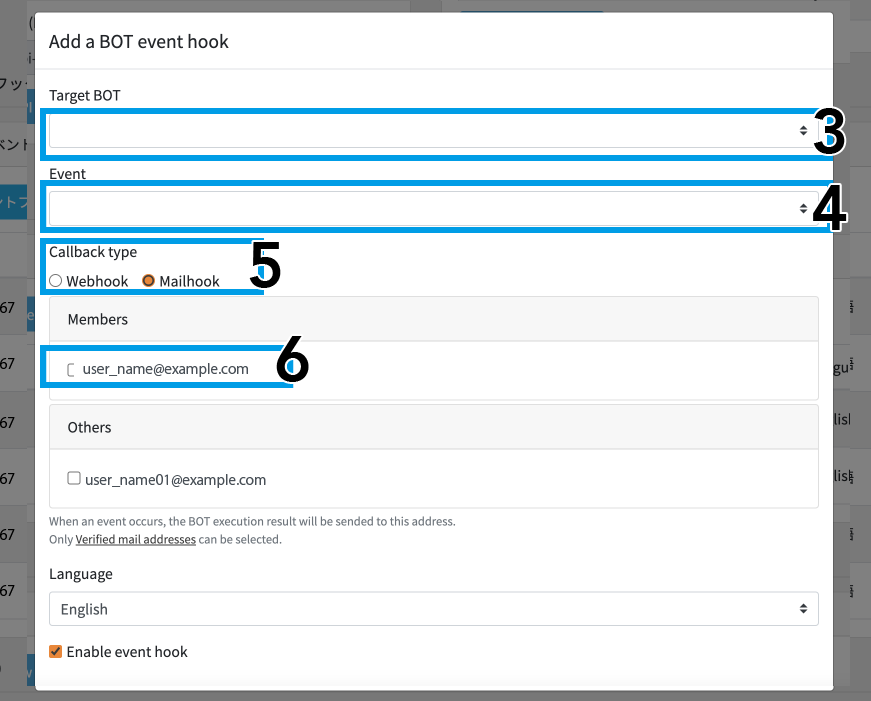 How to add a verified email address
Click the account name in the upper right corner and check the list from "Verified mail addresses" in the menu. If you want to add a destination email address, follow the steps below.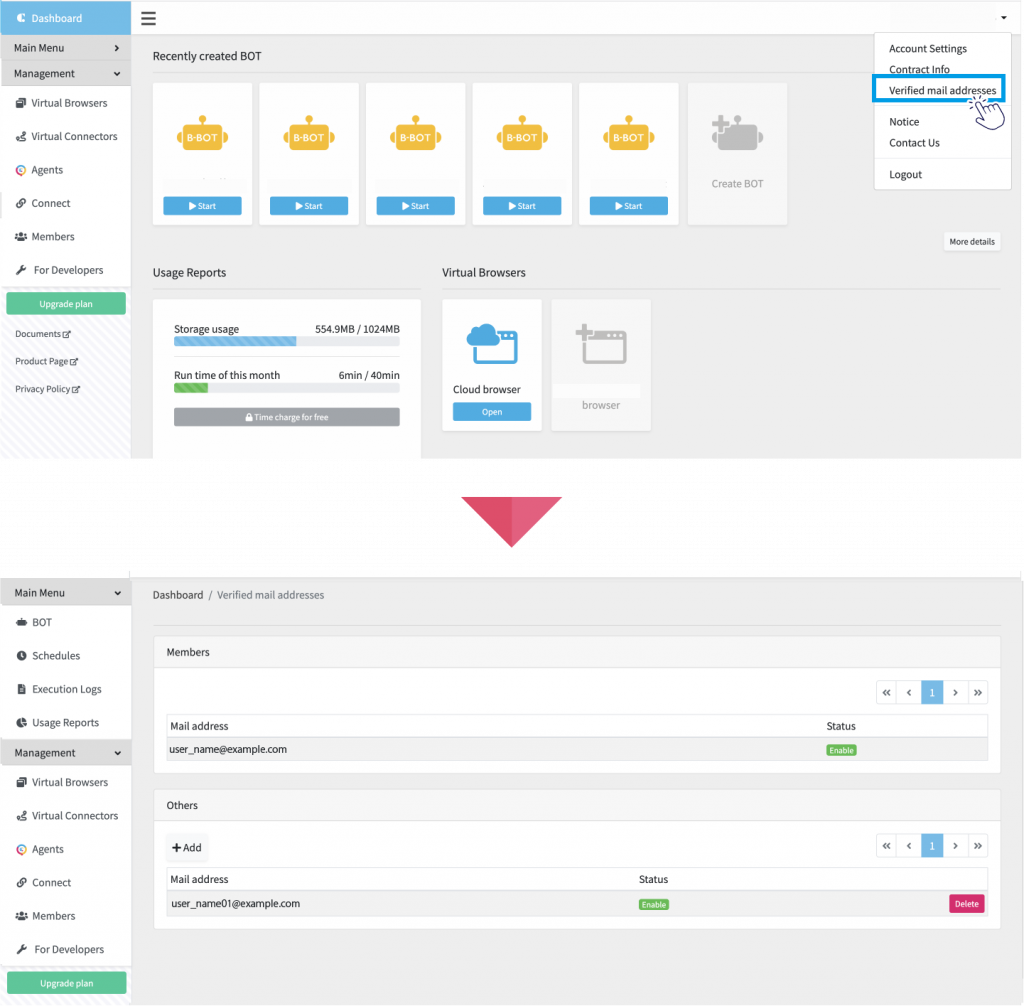 Click the "+Add" button and a modal window will open.

2. Enter the email address you want to add and click "Send a verification email".

3. A verification email will be sent to the email address you entered. Click the URL in the email text.

4. The service screen will be displayed, then click "Activate".

The email address registered in the service can be used.